Super Nano Jumpers 1.0
Device: iOS Universal
Category: Games
Price: $ 1.99, Version: 1.0 (iTunes)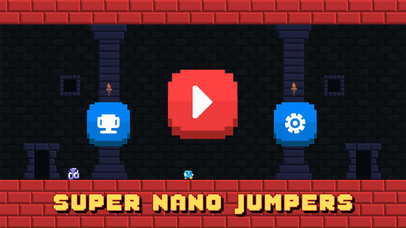 Description:
Super Nano Jumpers is a retro hard as nails platformer with tight control mechanics, This semi autorunner's controls are simple enough – tap the left side of the screen to halt, tap the right side to jump. With over 75 levels to play across 4 different worlds and 2 different Game modes(Arcade & Time trial) you need to survive these dark dungeons,unlock new characters and make it to the end.
Features
> Over 75 challenging handcrafted Levels
> 2 different Game Modes (Arcade and Time Trial)
> Super tight control mechanics
> Survive through 4 different Worlds
> Game Center leaderboards integration
> 8-Bit Retro Soundtracks
> No Onscreen buttons
> Unlock 4 different Characters
Super Nano Jumpers won Pocket Gamer Connects The Very Big Indie Pitch Bangalore 2015 and was also nominee in Casual Connect indie prize San Francisco 2015.
AppShopper.com: Popular New Apps, Version Changes and Price Changes (Games) for iOS